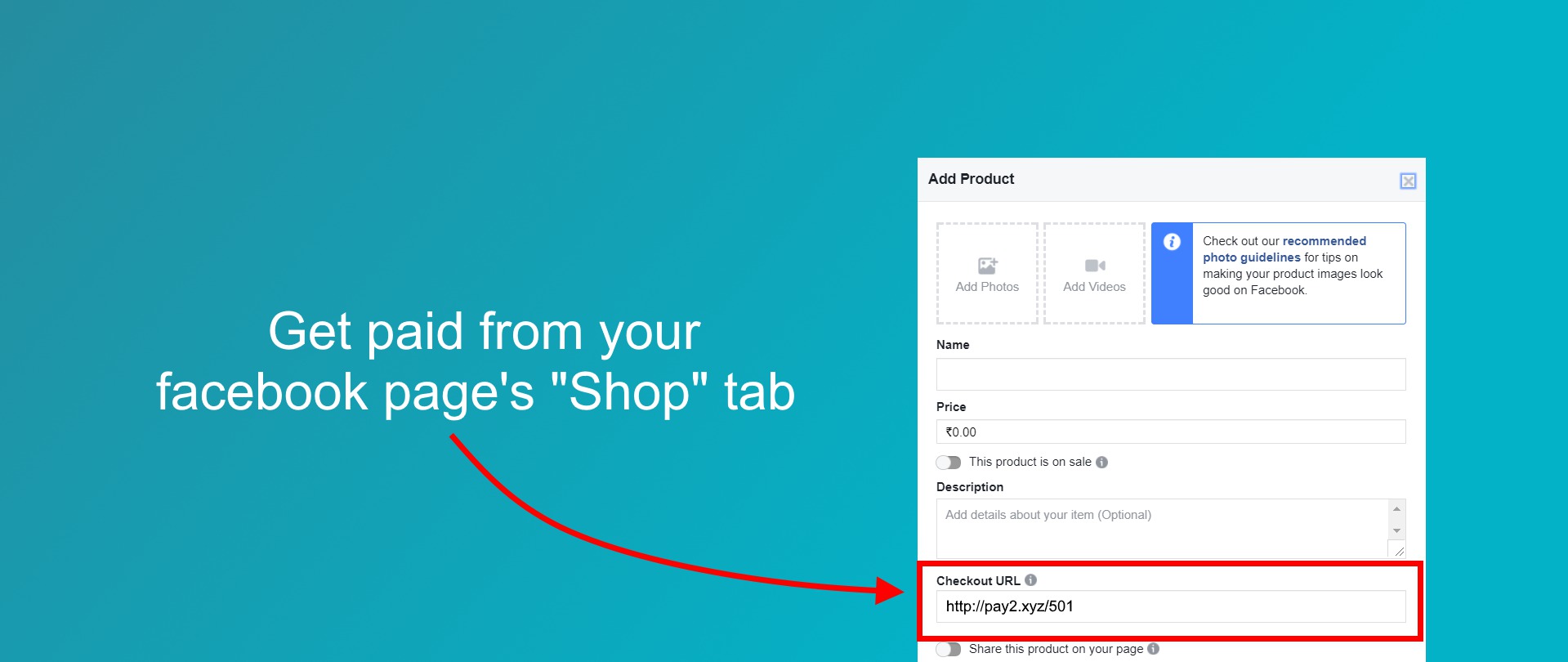 Want To Sell / Get Paid On Facebook? We Help Make That Happen!
Do you have a facebook account but don't know how to sell on facebook?
Facebook lets you create business pages where you can describe your business and give out contact info. Facebook pages are a great way to attract and stay in touch with potential customers.
Once you create a facebook page, you can create a shop tab to sell directly from the page. By creating a shop on your facebook page you can add a catalog or collection of your products or services for which you can get paid online. You can also easily share the items with others online.
To get paid from the shop on your facebook page you should add an online payment gateway to the page. However, in most countries facebook does not provide an online payment gateway/processor to use in the Shop tab of facebook pages.
So how can you get online payments from your facebook page?
payMyPage (pMP) payment pages solve this problem and help you collect online payments using special payment short-links. These links open pMP-hosted payment pages with info about your product/service and payment options as per the online payment gateways you enable.
Using a pMP link you can add a supported payment gateway to facebook page just as a regular link in the Shop tab (or Checkout URL when adding a Product). You can also add them in Posts or About tabs. You can also add them in the description of uploaded photos/images.
Steps to add a payment gateway to facebook page (without software coding)
Once you have the pMP link(s), you can add an item in your facebook page's shop tab, and use the pMP link under Checkout URL for the item (see the image at the top of this page).