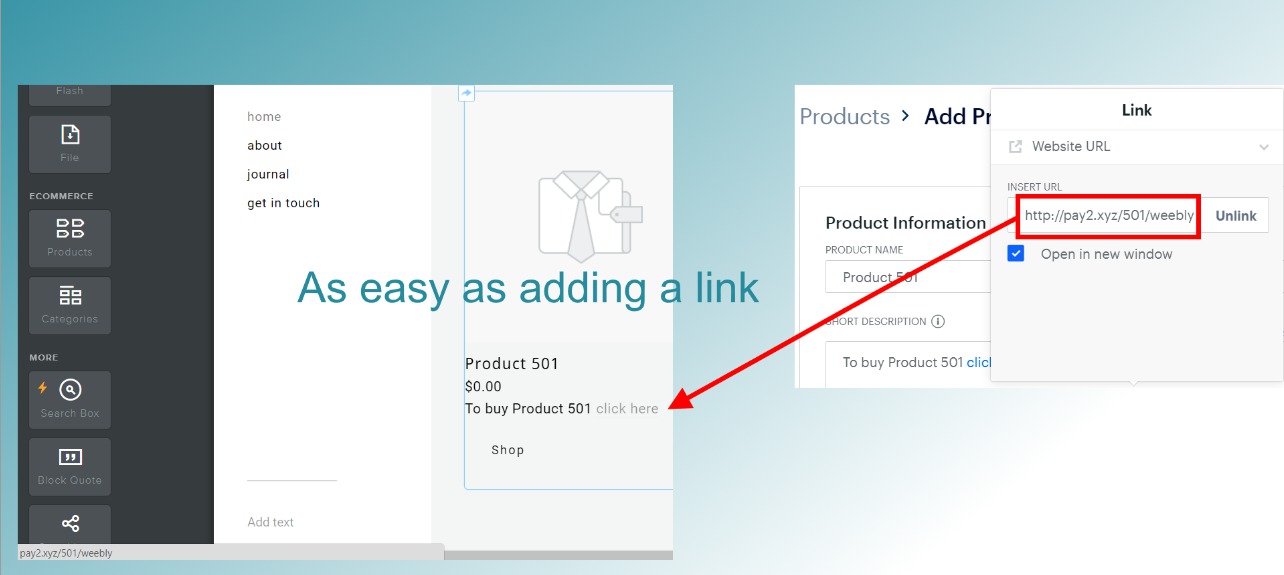 Don't Want To Upgrade To Collect Online Payments?
Weebly enables the ability to collect payments from your store products when you upgrade to their Pro Plan for  $144/year. Additionally, Weebly charges you a 3% transaction fee in addition to the per transaction fee of your payment gateway.
payMyPage payment pages help you collect online payments using special payment links from your website, email, social media & blog posts, and chats. The payMyPage (pMP) link is a payment link that opens a payment page with info about your product/service and payment options as per the payment gateways you enable. see benefits
So if you want to save these Pro Plan charges, you can use pMP links to add a supported payment gateway to Weebly pages (even under their Free plan) just as a regular link in Page or the Product Description for each Product in your Weebly catalog.
This solution is not as integrated & automated as Weebly's integrated shopping cart, and you will have to process orders manually after receiving payments, but it does the job of collecting payments for your products without a hefty monthly fee and high transaction fees!
Steps to add payment gateway to your Weebly pages
Once you create the pMP link(s), you can insert the link(s) in your item description content (see the image at the top of this page).