Anyone Can Easily Collect Online Payments on Websites, Email, Social Media, Chat, etc.
payMyPage (pMP) helps you use online payment gateways/processors to accept multiple modes of online payment with payment pages and without doing any software coding.
Simply signup with one or more of our supported payment processors, and then signup with pMP to activate the payment processor modules.
Using the pMP service, you get short-links to payment pages which you can use to collect online payments with or without a website. Payments to you will go directly into your own payment processor/wallet account.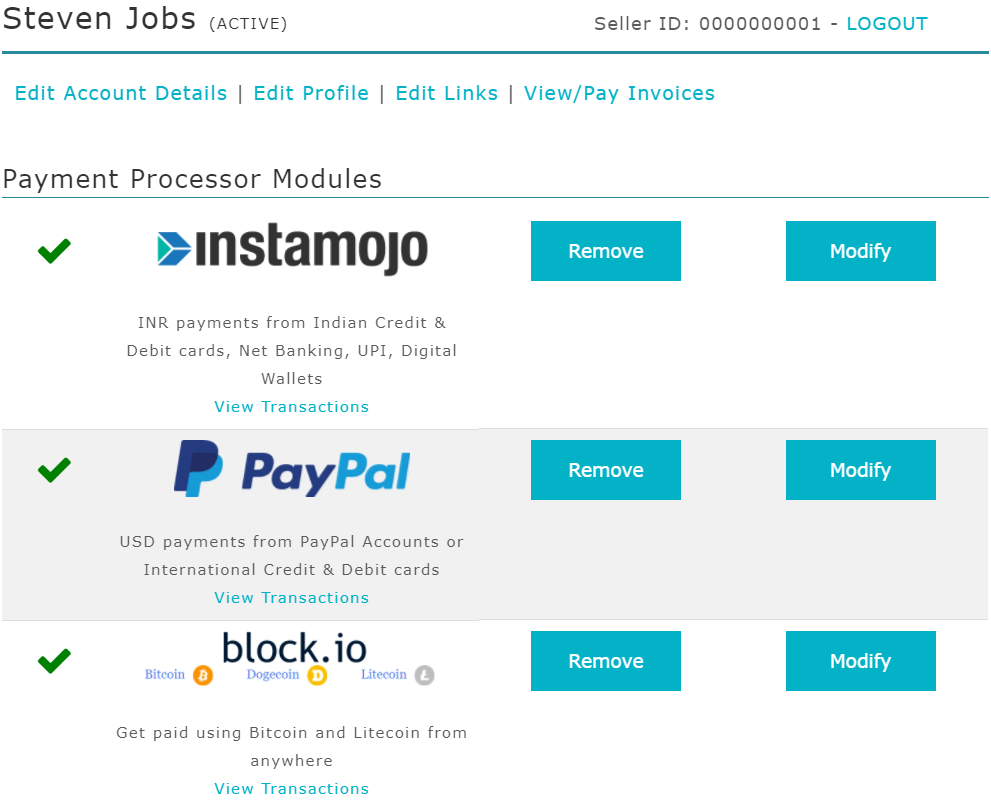 Get Customised, Secure Payment Pages with Your Payment Options
Once you activate your payment processor module you can create UNLIMITED payment page(s) with your product/service details. Each page can be customized to display your logo/photograph, your name/business name, product/service details, and your contact options for support. If you wish, we also display links to your own Terms of Use and Privacy Policy pages. see example
Online payment options are displayed based on the payment processors you have enabled and relevance based on the geo-location of your pMP page visitors.
Each payment page is 256-bit SSL/TLS-secured offering the highest encryption to your page visitors, and are hosted on top-of-the-line Amazon Web Services cloud infrastructure for un-interrupted and speedy availability.
Visitor from India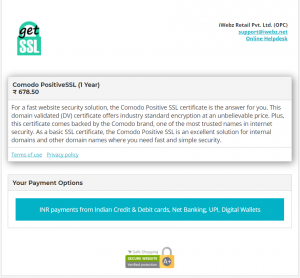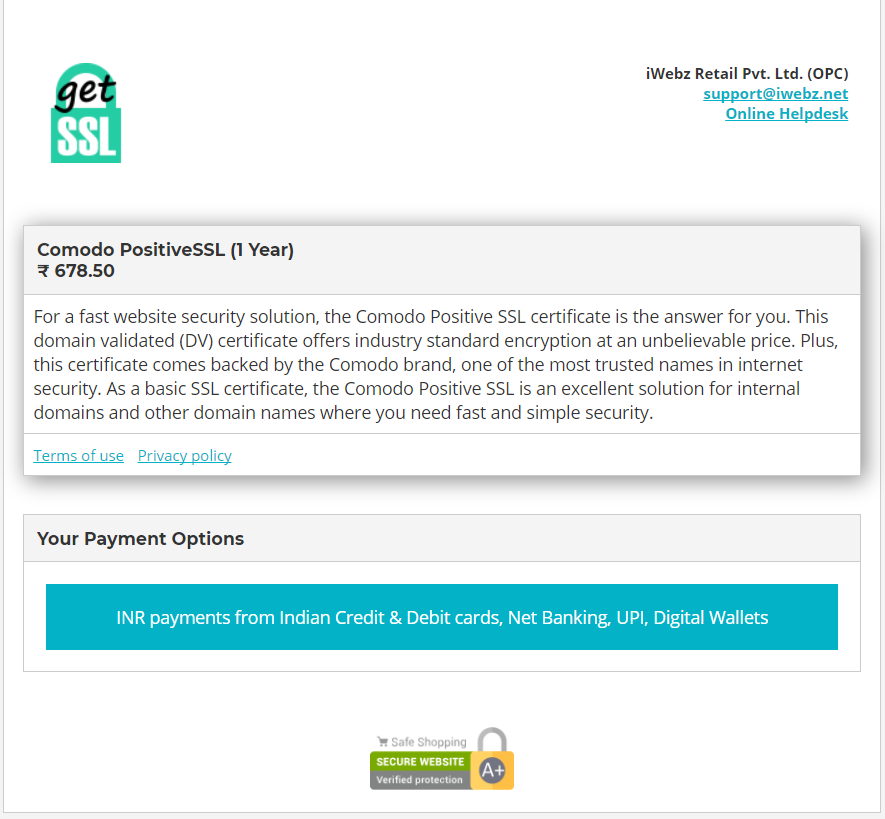 Visitor from the U.S.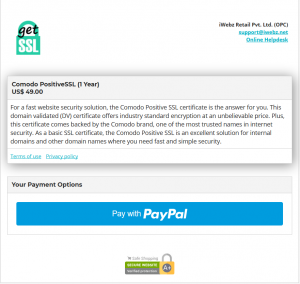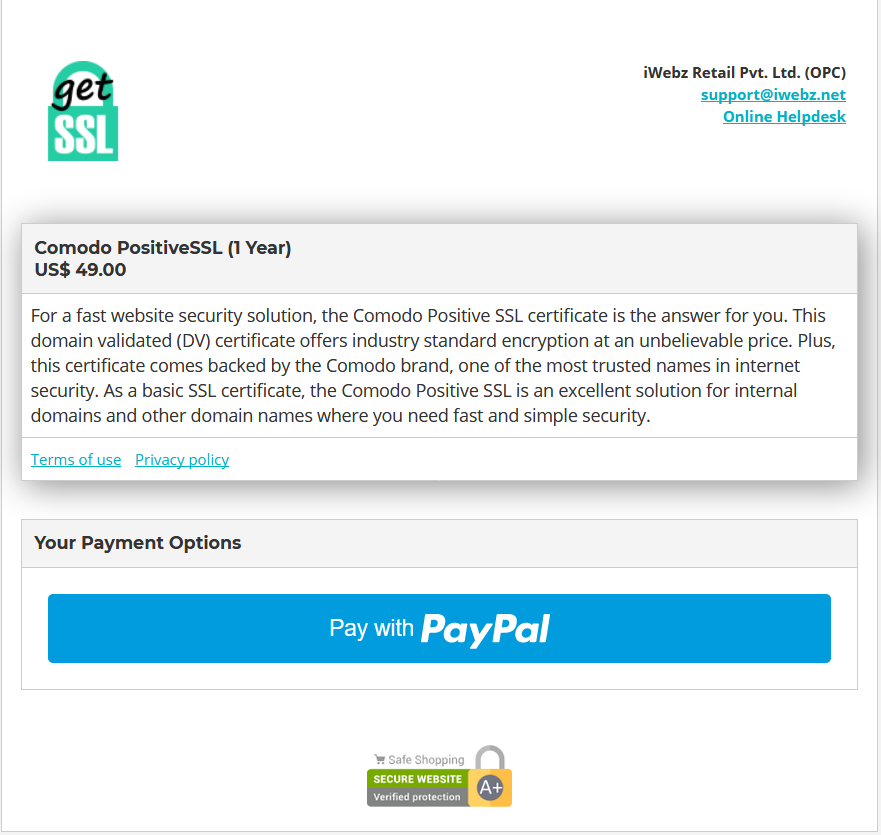 Get Paid Anywhere With Short-Links
We also automatically create an easy-to-use short-link for every payment page you create. The links will open the respective properly formatted payment page for display on any smartphone, tablet, laptop or desktop computer.
You can set the links to auto-expire on a specific date, and can also pass a custom value with your pMP short-link to identify each transaction. (see pMP Link documentation)
Share these pMP short-links and collect online payments wherever you can share website links on your website, social media page, or via Email, Chat, etc.

pay2.xyz/[Link ID]
pay2.xyz/
123
pay2.xyz/
501
Easy Payment Flow for Visitors
On selecting the preferred payment option, the Visitor is taken through the payment process. Entry of banking & card payment details and payment collection happens on the payment processor's website.
Once we verify that payment is successful, the Visitor is shown your Thank You note on your payment page, or is sent to your web page, as per your choice.
If you choose to use a Thank You page, and pass a custom value via your pMP link to track the payment, we can pass this value to your Thank You page after successful payment. (see pMP Link documentation).
We do not collect or store any bank/card details from your visitors.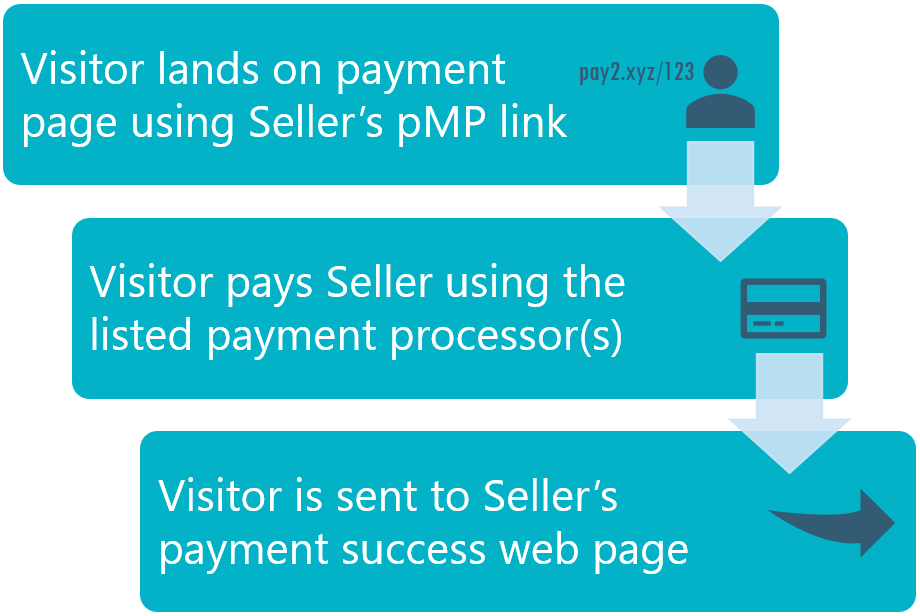 Once you create your pMP links you can start collecting online payments using these links on your website, email, social media & blog posts, and in chats.