At the start of the New Year 2019 we've added some sought after features such as Link Expiry and After Payment Processing options to payMyPage (pMP) links.
Auto Expiry of pMP Links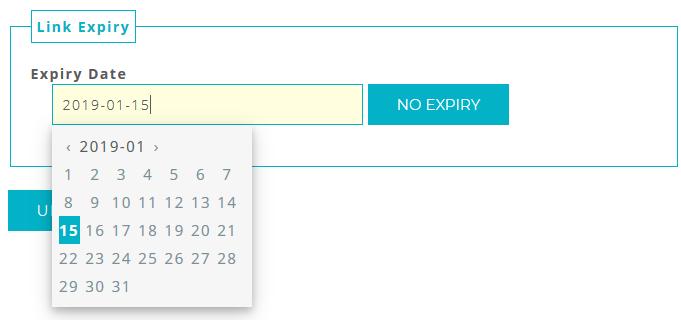 Now you can set older links to expire at midnight on a certain date in your own timezone. On expiry the link status will automatically change to disabled/inactive. It will not get deleted.
If you do not wish to set any expiry on your links you can leave them as they are. The links will continue to be active until you disable them manually.
If you have set an expiry and wish to remove this setting, you can hit the No Expiry button and save the link settings.
After Payment processing options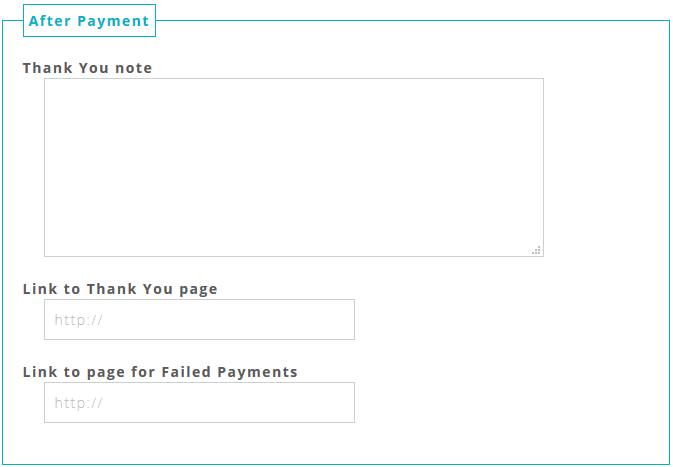 Now it is not compulsory to provide links to redirect a visitor after successful payments. Additionally, you have a new option to simply display a Thank You note after payment.
The logic will be as follows:-
Thank You note: Yes, Thank You page link: No, Action: Show Thank You note
Thank You note: No, Thank You page link: Yes, Action: Send to Thank You page link
Thank You note: Yes, Thank You page link: Yes, Action: Show Thank You note
Thank You note: No, Thank You page link: No, Action: Show default Thank You note